Catalog Search Results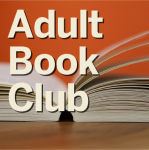 First Wednesday of the month: 12 p.m. at Hall Library.
June 1: The Woman They Could Not Silence by Kate Moore
July 6: Finding Dorothy by Elizabeth Letts
August 3: Magpie Murders: A Novel by Anthony Horowitz
Author
Pub. Date
2020.
Language
English
Appears on these lists
"Queer black girls team up to overthrow the patriarchy in the former kingdom of Cinderella"--
Didn't find it?
Can't find what you are looking for? Try our Purchase Suggestion Service. Submit Request