Catalog Search Results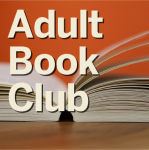 First Wednesday of the month: 12 p.m. at Hall Library.
June 1: The Woman They Could Not Silence by Kate Moore
July 6: Finding Dorothy by Elizabeth Letts
August 3: Magpie Murders: A Novel by Anthony Horowitz
Author
Pub. Date
2017.
Language
English
Vivian Carter is fed up. Fed up with an administration at her high school that thinks the football team can do no wrong. Fed up with sexist dress codes, hallway harassment, and gross comments from guys during class. But most of all, Viv Carter is fed up with always following the rules. Viv's mom was a tough-as-nails, punk rock Riot Grrrl in the '90s, and now Viv takes a page from her mother's past and creates a feminist zine that she distributes anonymously...
Didn't find it?
Can't find what you are looking for? Try our Purchase Suggestion Service. Submit Request