Catalog Search Results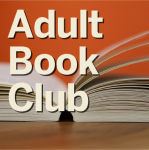 First Wednesday of the month: 12 p.m. at Hall Library.
June 1: The Woman They Could Not Silence by Kate Moore
July 6: Finding Dorothy by Elizabeth Letts
August 3: Magpie Murders: A Novel by Anthony Horowitz
Author
Pub. Date
[2018]
Language
English
"Felicity Montague must use all her womanly wits and wiles to achieve her dreams of becoming a doctor--even if she has to scheme her way across Europe to do it"--Provided by publisher.
Didn't find it?
Can't find what you are looking for? Try our Purchase Suggestion Service. Submit Request