Catalog Search Results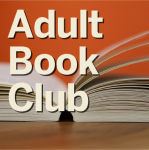 First Wednesday of the month: 12 p.m. at Hall Library.
June 1: The Woman They Could Not Silence by Kate Moore
July 6: Finding Dorothy by Elizabeth Letts
August 3: Magpie Murders: A Novel by Anthony Horowitz
Author
Pub. Date
[2008]
Language
English
Grace campaigns for president of her grade, but when her competition seems to have the support of all the male voters, she must use all her campaigning skills to win them over by showing that she is the best person for the job.
Didn't find it?
Can't find what you are looking for? Try our Purchase Suggestion Service. Submit Request