Catalog Search Results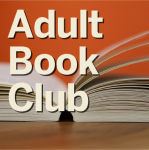 First Wednesday of the month: 12 p.m. at Hall Library.
June 1: The Woman They Could Not Silence by Kate Moore
July 6: Finding Dorothy by Elizabeth Letts
August 3: Magpie Murders: A Novel by Anthony Horowitz
Author
Pub. Date
2020.
Language
English
Seventeen-year-old Camila Hassan, a rising soccer star in Rosario, Argentina, dreams of playing professionally, in defiance of her fathers' wishes and at the risk of her budding romance with Diego.
Similar Searches
These searches are similar to the search you tried. Would you like to try one of these instead?
Didn't find it?
Can't find what you are looking for? Try our Purchase Suggestion Service. Submit Request